Knowing what to do after getting into a car accident is important, check out our blog on What to Do After a Car Accident. Knowing what not to do after a car accident is also important.
Have you or a loved one been in a car accident in Bledsoe County? Do you or a loved one have injuries from this car accident? After a car accident it is always important to speak to an attorney who can help you understand the claims process and get you what you need. Contact us today for a consult at: https://crossvilleattorney.com/contact-us/.
Avoid the Following:
Getting into a car accident can happen at any moment, and you may not know what to do. However, knowing what not to do can be as crucial. If you or a loved one have been in a car accident, avoid the following:
Leaving the Scene of the Car Wreck
Do not leave the scene of the car accident. Leaving the scene of the wreck or committing a "hit and run" can be a crime. Punishment for this crime can include fines, suspension or revocation of your driver's license, and even jail time.
It is crucial to stop first, and then you can consider what damage, if any, has been done. Make sure when you stop, you get you and any others to safety like the side of the road.
In the event of an emergency, like if you or another person are critically injured, call 911. Even if you are not sure but there may be signs of help needed, it is always better to be safe than sorry in events of a medical emergency. You should then wait for emergency personnel to arrive at the scene of the car wreck.
Not Contacting the Police
Contact the police in the case of a car accident.
If the accident is major you will need police assistance in addition to other emergency personnel. It may also be a crime if the accident is severe enough and you do not contact the police. If the accident is minor you will need police assistance to ensure the safety of the road and those around you.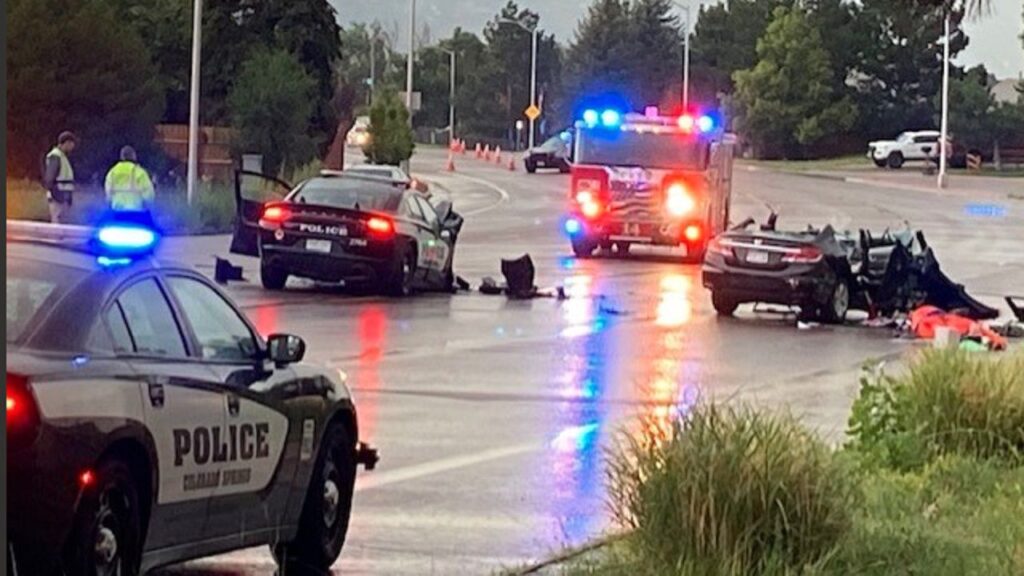 Additionally, having the police there to document what is called an accident report can help you. This file the police make can be used as evidence and information for your case and claim. Be sure to collect information from the police officers on site like (1) each officer's name, (2) their corresponding badge numbers, and (3) ask for a copy of the accident report they create.
Forgetting to Gather Information and Evidence
Do not forget to collect as much information and evidence as possible. Tip: take a picture of the accident and any information that you can!
Types of evidence can include but are not limited to:
all cars involved
any visible damage to the involved cars
any visible injuries you have sustained
any additional pictures of the scene
location of the car accident
any bystanders or witnesses including passengers in the other car(s), their names, and contact information like a telephone number or address
Example of information you need to exchange with the driver of the other car(s) in the accident:
full name
address
working telephone number they can be contacted at
insurance company name and policy number
driver's license number
license plate number on the car
make, model, and color of the car
Not Seeking Medical Attention
If you have a visible injury, you are in pain but unsure what the problem could be, or even if you do not have any immediate pain you should seek medical attention and obtain an examination to be sure. Keep a record of any injuries, doctor notes, and costs.
Remember, timing is important. It is crucial to seek medical attention as soon as you can. If you are seeking a personal injury claim for any injuries from a car accident, a common reason for rejecting a claim is that too much time between the car accident and a medical examination passed, leaving the possibility of other causes of the injury.
Giving Details to the Other Driver's Insurers
Beware of speaking to the other driver's insurance company without first contacting an attorney. A personal injury attorney can help advise you on statements you might have to give to the other insurance company.
Admitting any kind of fault for the accident
Beware of admitting fault for the accident! It can be many people's first instinct to apologize and say sorry for the accident out of politeness, but this can be used against you to show you are accepting fault. A personal injury attorney can help advise you on what to say after an accident, but keep in mind to not accept fault even directly after the car wreck.
Not Reporting the Accident to Your Insurer
Contact your car insurance company as soon as possible to report the car accident, your policy may require an immediate report. After giving all the information that you have collected to your insurance company, keep a record of your claim including the insurance claim number.
Not Speaking to an Attorney
It is always best to contact an attorney after you have been in a car accident. An attorney can offer important legal advice on statements you will have to provide to police and insurance companies. More importantly, by contacting an attorney you are giving yourself the greatest chance at obtaining compensation if you are a victim or helping your case if you are determined at fault.
Contact an Attorney:
At Burnett Law, our priority is to help you. Do not wait to find out you need a personal injury attorney. Contact us for a consult today: https://crossvilleattorney.com/contact-us/.