Do you have a personal injury from an accident? Having an attorney who specializes in personal injury law can help you get the help you need. Burnett Law helps people at some of the toughest times in their lives, and the attorneys at Burnett Law do not take that lightly. Being a personal injury attorney in Crossville, TN can be tough which is why Burnett Law's experience and zealous advocacy can be the right fit for you. Hear from Philip Burnett of Burnett Law Crossville himself:
Interviewer:
" Thank you for taking the time to sit down with me today. Can you start by telling me what your favorite parts of your job as a personal injury attorney in the State of Tennessee are? "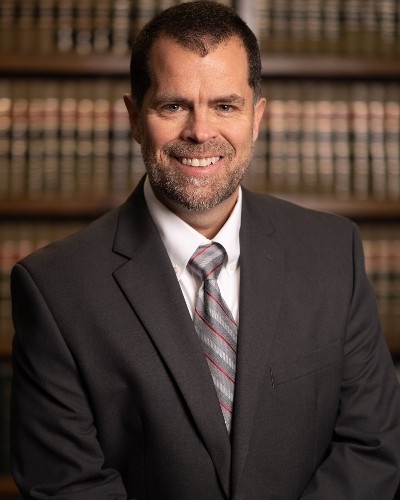 Philip Barnett, Attorney:
" Sure, one of my favorite parts of my job is being able to help people who have been injured in accidents. Seeing the relief on their faces when they realize they have someone on their side who is fighting for them is incredibly rewarding. It's also satisfying to be able to hold those responsible for the accident accountable.
.
Another favorite part of my job is the challenge. Every case is different and requires a unique approach. I enjoy the research and strategizing that goes into building a strong case. It's always a thrill to see your hard work pay off in a successful outcome for your client. "
Interviewer:
" That sounds fulfilling. What about the least favorite parts of your job? "
Philip Barnett, Attorney:
" One of my least favorite parts of my job is dealing with insurance companies. While we have to deal with them in order for my clients to receive compensation, insurance companies can be difficult to work with. Insurance companies are often more concerned with their bottom line, like their own finances, than fairly compensating those who have been injured. It's frustrating to see them deny or undervalue legit claims, especially when it affects my clients' recovery and even quality of life.
Another challenge is managing client expectations. While I always strive to achieve the best possible outcome for my clients, there are no guarantees when going to court. I have to be honest with my clients about the strengths and weaknesses of their cases, which can be difficult when they are already dealing with the physical and emotional toll of an injury. But at Burnett Law, we value honesty and transparency which our clients respect. "
Interviewer:
" How do you manage those challenges? "
Philip Barnett, Attorney:
" When it comes to dealing with insurance companies, I rely on my knowledge and experience to negotiate and advocate for my clients. I always thoroughly research and document what my clients have suffered to make sure they are fairly compensated.
As for managing client expectations, I believe honesty and transparency are key. I take the time to explain the legal process to my clients and provide regular updates on the status of their case. I also make sure to listen to their concerns and provide emotional support throughout the process because I know this can be a lot. "
Interviewer:
" What sets you apart from other personal injury attorneys in the State of Tennessee? "
Philip Barnett, Attorney:
" I believe my experience and dedication to my clients sets me apart from other personal injury attorneys. I have been practicing law for over 10 years and have handled a wide variety of personal injury cases. I am constantly staying up-to-date with changes in the law and legal strategies to ensure that I am providing the best possible representation for my clients.
I am also dedicated to providing personalized services to each of my clients. I take the time to listen to their concerns and make sure they are fully informed and involved in the legal process. I believe this approach leads to better outcomes for my clients and stronger relationships with them. "
Interviewer:
" What advice would you give to someone who has been injured in an accident? "
Philip Barnett, Attorney:
" My advice would be to seek medical attention as soon as they can, even if you don't think your injuries are severe. Some injuries, such as concussions, may not be immediately apparent but can have long-term effects. It's also important to document everything related to the accident, including taking photos of the scene, exchanging contact information with the other party, and getting the contact information of any witnesses.
After seeking medical attention and documenting the accident, I would encourage them to consult with an experienced personal injury attorney. An attorney can help them understand their rights and options; attorneys can also guide them through the process of filing a claim which can be a headache. Attorneys can also help them negotiate with insurance companies and build a strong case to recover the compensation they deserve. "
Interviewer:
" Thank you for your time "
In conclusion, Phillip Barnett of Burnett Law is here to help you no matter the challenge of your personal injury case. Contact Burnett Law today for a free consultation to determine the likelihood of success for your case at: (931) 484-7549. Find out more information at: https://crossvilleattorney.com/.
Disclaimer: The information contained in this blog or on this website is provided for informational purposes only, and should not be construed as legal advice on any specific subject matter. No person should act or refrain from acting due to any content included in the site without seeking legal or other professional advice on the particular facts and circumstances at issue from an attorney licensed in the person's state. The Firm expressly disclaims all liability in respect to actions taken or not taken based on any or all the contents of this blog or website.