Have you or a loved one been injured in a car accident in Crossville or the state of Tennessee? You may be wondering what your likelihood of success is when filing a personal injury suit against any other parties from the car accident. There are two main terms to be aware of when deciding to file a suit due to a car accident in Tennessee: fault and negligence. 
Table of Contents
---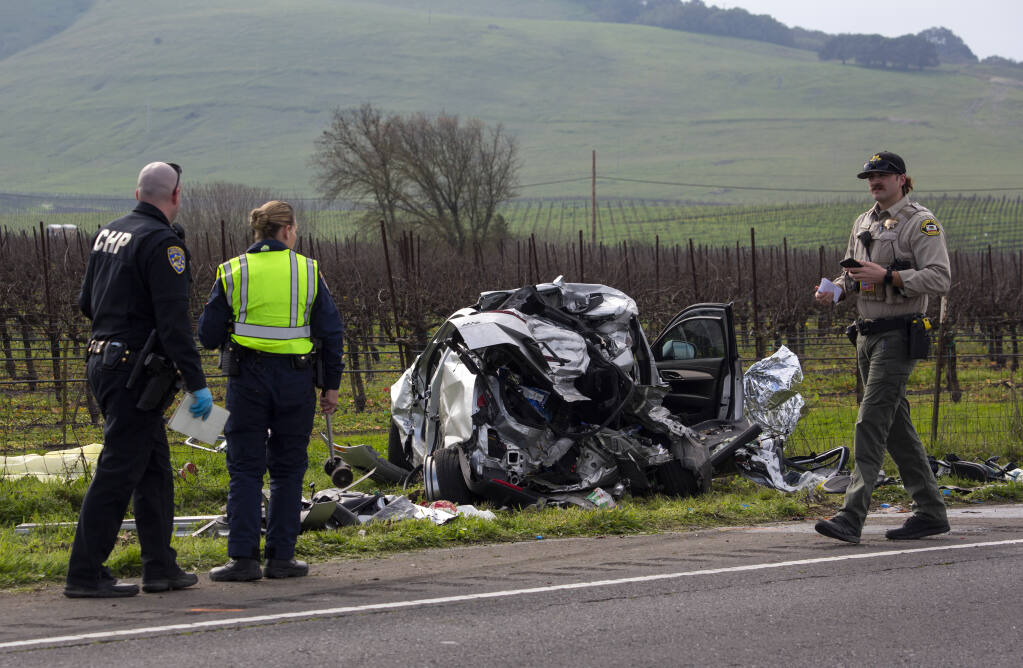 Fault Laws in Tennessee
Have you ever heard of "no-fault states" or "fault-states?" There are a few states where drivers are required to obtain and maintain no-fault insurance, along with the typical driver's insurance. What this means is that drivers in no-fault states are limited to who and how much they can sue other parties for in car accident cases. Instead, injured drivers are compensated by their insurance companies in no-fault states. Overall, no-fault states do not care who was at fault, liable, or negligent when it comes to car accidents because your no-fault insurance will take care of your compensation. 
On the other hand, there are fault-states. Tennessee is a fault-state. What this means is that drivers like you in Tennessee are able to sue to be compensated in a personal injury case. You may be able to be compensated either directly from the other parties or their insurance companies. So although you have the ability to sue other parties in Tennessee, proving fault itself can be difficult sometimes, and proving fault is essential to having success in your personal injury case. And on top of that, Tennessee assesses fault on a specific standard. 
Negligence Standard in Tennessee
In order to prove fault, there are different legal standard levels each state follows. In Tennessee, fault operates on a "comparative negligence" standard. What this means is that anyone who is determined at fault will be liable for their share of the accident, even if a small percent. However in Tennessee, if a party is fifty percent or more at fault, then they are not allowed to be compensated for his/her own damages. 
Here is an example to make Tennessee's comparative negligence standard a little clearer: 
Abe swerved his car into traffic and hit Bob's car, but Bob could have moved out of Abe's way if Bob was not texting on his phone. If a jury decided Abe is seventy-five percent at fault and Bob is twenty-five percent at fault, then Bob is likely able to recover seventy-five percent of his damages from Abe. However, Abe cannot recover any of what would be twenty-five percent of damages because he is more than fifty percent at fault.
Here is another example to illustrate the exclusion of compensation if you are fifty percent at fault:
Abe was speeding while driving. Bob crossed his car into the lane Abe was in, but Bob did not check the lane and did not use his turn signal. If a jury decided Abe and Bob are equally at fault, each having fifty percent of the fault, then it is likely that neither Abe nor Bob can receive any percent of damages because they are both fifty percent at fault. 
Proving Fault
Fault is essentially negligence, but keep in mind the most important thing in proving fault is that you want to prove you were less than fifty percent at fault and other parties were greater than fifty percent at fault, because of Tennessee's negligence standard. 
Here are some ways to help prove you are less at fault and other parties are more at fault: 
Make sure you call the police as soon as you can when you are in a car accident. Police will often create a report. Police reports can include their assessments of the car accident scene, any witness or party statements, and their own notes. The report may even state who was at fault, at least in the eyes of the police. 
Police reports might also include other factors that help prove fault. For example: speeding, distractions while driving like texting, ignoring right of ways.
Although police reports may be useful in proving fault, courts ultimately will find who is at fault and therefore liable. 
Here are some types of accidents that may show certain parties are automatically at fault in court: 
If a party makes a left turn when there is oncoming traffic resulting in a car accident, the party who made the turn is typically found at fault. 
When there is a rear-end car accident, the party who was in the back is typically found at fault. 
If you are still looking for more information or have questions, contact Burnett Law today for a free consultation to find out more information you need in regard to your case at: (931) 484-7549. For more information visit Burnett Law at: https://crossvilleattorney.com/. At Burnett Law in Crossville, our attorneys have the experience and care for our clients to help you receive the honest information that you may need for your case. 
Disclaimer: The information contained in this blog or on this website is provided for informational purposes only, and should not be construed as legal advice on any specific subject matter. No person should act or refrain from acting due to any content included in the site without seeking legal or other professional advice on the particular facts and circumstances at issue from an attorney licensed in the person's state. The Firm expressly disclaims all liability in respect to actions taken or not taken based on any or all the contents of this blog or website.