When individuals require medical attention for their health conditions, they entrust their lives and well-being to the care of medical practitioners. Medical professionals are bound by a legal oath to provide a standard level of care during the treatment of their patients. However, there are instances where medical practitioners deviate from this oath, leading to severe injury.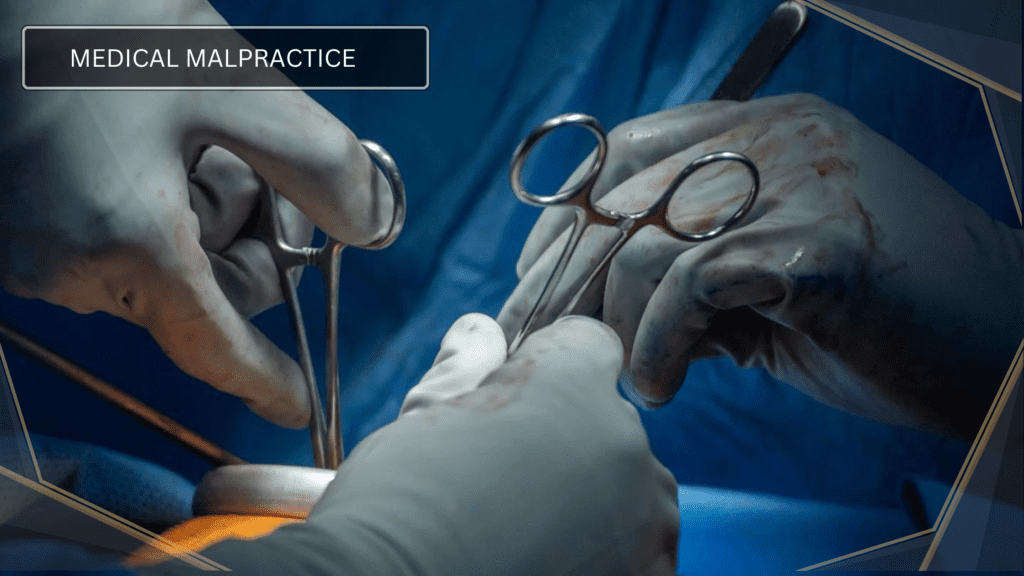 Medical malpractice occurs when a healthcare provider deviates from the accepted standards of professional practice, resulting in injury or even death to a patient. When a medical professional's negligence injures their patient, they may be held accountable for the damages caused.

A single error within the medical field can lead to significant consequences. Even a minor oversight is intolerable when a human life hangs in the balance. Unfortunately, these instances of failure are common in the Tennessee healthcare sector. In such cases, patients require a dependable Tennesse medical malpractice lawyer to advocate for them when these errors occur.
If you have suffered injuries due to the negligence of a medical professional, it is advisable to seek the counsel of an experienced Tennessee Medical Malpractice Lawyer. They can guide you through the process of pursuing reasonable financial compensation to aid you in overcoming the challenges posed by this difficult situation.
When Can I Sue a Doctor for Medical Malpractice?
At the heart of a medical malpractice claim lies the concept of negligence. It's important to recognize that doctors are not immune to making mistakes, and not every misstep automatically qualifies as malpractice.
For a medical error to reach the threshold of malpractice, the following must be proved:
Establish the status as a patient under the medical professional's care.

Prove the medical professional's obligation to duty of care. (

Tenn. Code Ann. § 29-26-115

)

Show that the medical professional failed to meet this standard duty of care.

Establish a direct connection between the medical professional's failure and the victim's injuries.

Demonstrate that the failure resulted in substantial injury or damages.
What Doctors Can Be Sued for Medical Malpractice?
In Tennessee, patients have the legal right to pursue claims related to malpractice, more appropriately termed "health care liability claims," against individuals designated as "health care providers." This category includes various professionals who may carry the title of "doctor," including:
     

Physicians

     

Medical specialists

     

Surgeons

     

Pharmacists

     

Dentists

     

Podiatrists

     

Optometrists

     

Psychologists

     

Osteopaths
Furthermore, the scope of health care liability includes "medical resident physicians, interns, and fellows participating in a training program of one of the accredited medical schools or affiliated teaching hospitals in Tennessee" (as outlined in Tennessee Code Annotated § 29-26-101). The establishment may also be responsible for malpractice injuries if a doctor is categorized as a hospital or medical center employee.
What Are Economic And Non-Economic Damages?
Victims who have suffered injury can seek compensation for economic and non-economic damages. Economic damages include measurable expenses that can be directly calculated. While non-economic damages lack a precise monetary value due to their subjective nature. Examples of economic damages include:
     

Lost wages

     

Reduced earning potential

     

Past and future medical costs

     

Property damage

     

Household service expenses
Non-economic damages encompass elements such as:
     

Physical pain and suffering

     

Mental anguish

     

Emotional anguish

     

Inconvenience

     

Disfigurement

     

Loss of spousal relationships

     

Impairment

     

Reduced quality of life

     

Loss of social interactions
·       Loss of companionship
Does Tennessee Limit The Amount Victims Can Recover In Damages?
Many states across the United States impose limits on the monetary compensation a victim can obtain through medical malpractice claims, and Tennessee is among these states.
In Tennessee, when an individual sustains injuries resulting from a medical practitioner's negligence, there is a restriction on the extent of non-economic damages the individual can seek as recovery.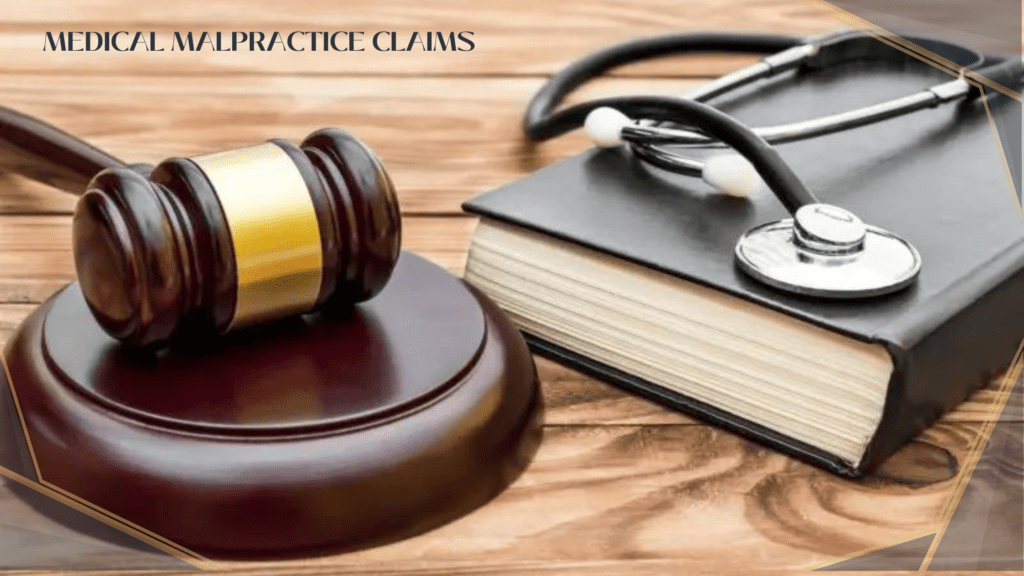 The cap for non-economic damages in medical malpractice cases in Tennessee stands at $75,000. However, this limitation increases to $1 million when the victim has endured catastrophic injuries, which might include conditions such as paraplegia or amputation.
The Statute of Limitations Deadline
The statute of limitations establishes the timeframe within which a medical malpractice lawsuit must be filed. Failure to meet this deadline can effectively terminate your case, preventing any possibility of resolving your claim outside of a court setting. In Tennessee, the standard statute of limitations mandates that you file within one year from the point of discovering or reasonably should have discovered your injury. However, an absolute deadline of three years after the injury also applies.
How Can Burnett Law Medical Malpractice Lawyer Help You
A medical malpractice lawyer can be invaluable if you believe you or a loved one have been a victim of medical negligence. Here's how a Burnett Law medical malpractice lawyer can help you:
Case Evaluation: Medical malpractice cases can be complex and require a deep understanding of medical and legal matters. Burnett Law will evaluate the details of your case to determine whether you have a valid claim. We will assess the medical records, consult experts, and determine if evidence of negligence led to the injury.
Legal Expertise

: Medical malpractice laws are intricate. Our medical malpractice lawyers can guide you through the legal process. We will ensure your case meets the required legal standards and deadlines.
 

Medical Expertise

: To establish a medical malpractice claim, it's essential to have a thorough understanding of medical practices and procedures. Our medical malpractice lawyer in Tennessee will work closely with medical experts who can review your case, provide professional opinions, and testify if necessary to demonstrate the healthcare provider's breach of duty.
Building a Strong Case

: Our lawyers will gather all the necessary evidence, including medical records, expert testimonies, and other relevant documents, to build a strong case. We will use this evidence to prove the elements of medical malpractice, such as breach of duty and causation.
Negotiating with Insurance Companies

: Medical malpractice claims often involve negotiations with insurance companies representing the healthcare provider or facility. Our lawyers will handle these negotiations on your behalf to secure a fair settlement that compensates you for the damages you've suffered.
Contact a Tennessee Medical Malpractice Lawyer Today
Filing a medical malpractice lawsuit is intricate. Healthcare providers and insurance firms often contest responsibility for mistakes, creating difficulties for patients seeking rightful compensation.
Burnett Law advocates for individuals who have suffered injuries from medical malpractice. We have over 26 years of legal experience and are the Official Cumberland County Attorney. Your injury is personal to us, and we are dedicated to helping the hurting. Our unwavering focus on our clients drives us to achieve remarkable outcomes, genuinely impacting and improving lives. Contact us at (931) 484-7549 for a free consultation.
Disclaimer: The information contained in this blog or on this website is provided for informational purposes only, and should not be construed as legal advice on any specific subject matter. No person should act or refrain from acting due to any content included in the site without seeking legal or other professional advice on the particular facts and circumstances at issue from an attorney licensed in the person's state. The Firm expressly disclaims all liability in respect to actions taken or not taken based on any or all the contents of this blog or website.