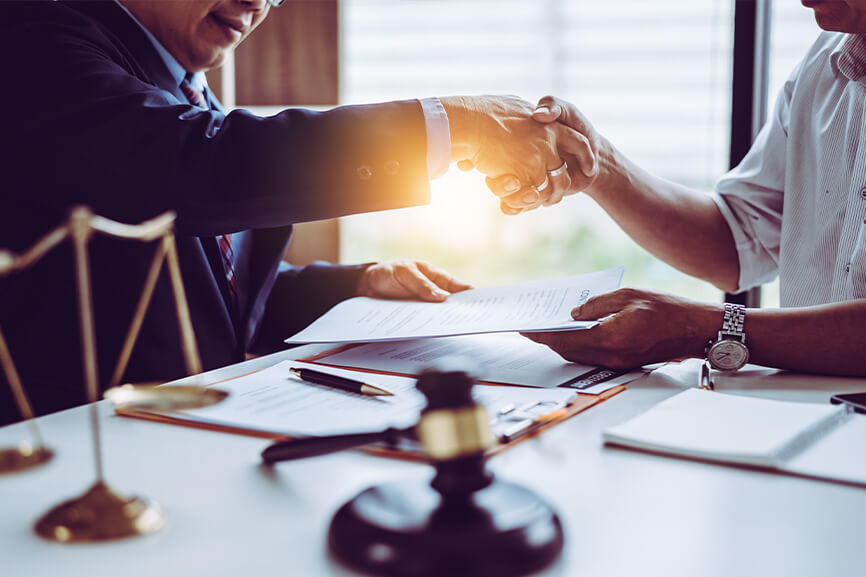 "Is there free legal advice available in Middle Tennessee," is a question we often hear asked online and in our community. This is a good one!
Contrary to popular belief, the answer is yes. You can get free legal advice in Middle Tennessee. In the Cumberlands, legal advisory can often be obtained in one of three ways.
Table of Contents
---
The National Legal Aid Society
The first one is by contacting your local Legal Aid Society. They are committed to offering citizens due equal representation under the law. The Legal Aid Society handles specific types of legal problems that you cannot go to jail for – i.e. civil cases. Either through their organization or the "Volunteer Lawyers Program", they may be able to represent you in the following kinds of cases:
Reentry Screening
Employment Cases
Family and Domestic Violence Cases
Health and Benefits Cases
Housing Cases
Money and Tax Cases
The Legal Aid society also provides legal help booklets, legal help clinics, and "chat-with-a-lawyer" options. Visit their website to explore these options.
Tennessee Alliance for Legal Services
The second way to obtain free legal advice in Middle Tennessee is through Help4TN either by phone 1-844-Help4TN (1-844-435-7486) or online.
This is a statewide free phone line offering legal information and will assist Tennesseans in finding resources to deal with civil legal issues. Their website includes:
links to legal information in booklets, handouts, and videos
ways to fill out legal forms
a blog to learn about your legal rights
links to find help in Tennessee
This resource was created by the Tennessee Alliance for Legal Services in partnership with the Tennessee chapter of The National Association of Social Workers. By combining legal and social services resources, HELP4TN addresses two critical and often connected needs.
Local Law Firm
Lastly, we also recommend calling for legal advice in your local community. Many lawyers and attorneys will have trained paralegals able to answer questions and direct your contact for more in-depth advice. Some law firms will also offer a consultation process.
If you are in the Middle Tennessee or Cumberland region, you may contact Burnett Law for a free consultation at 931-484-7549. Burnett Law offers free online and in-person consultations for the following practice areas:
It is always a good idea to review the firm's focus areas (or areas of practice) as well as experience. Reviewing client testimonials on Google is also a great way to verify if an attorney is right for you. For example, Burnett Law showcases experience and testimonials for legal problems such as:
An accident involving personal injury or resulting medical treatment
A defective product resulting in an injury or medical treatment
A family problem such as divorce or a child custody dispute
The drafting of a will, trust, or estate plan
Consultations with your local law firm are highly recommended as they will help you understand your case, if you can win your claim and why, and also help clarify the next step. If you are located in Shelby, Putnam, Cumberland, Roane, Bledsoe, or surrounding counties, you can call the offices at Burnett Law for legal advice.
Conclusion
If you or a family member is facing any sort of legal issue, it is best to contact a qualified attorney as soon as you can. In the Cumberland region, there are many resources to obtain free legal advice whether from a national, state-wide, or local organization. Always ask for a free consultation and give the details of your case to the best of your ability. In Middle Tennessee and the Cumberland region, attorney's are here to help. Local law office, Burnett Law, has been in business for over 27 years and offers free legal advice through online or in-person consultations.
#legaladvice #FreeLegalAid #LegalAid #tennesseelawyer #crossvilleattorney #cookevilleattorney
Disclaimer: The information contained in this blog or on this website is provided for informational purposes only, and should not be construed as legal advice on any specific subject matter. No person should act or refrain from acting due to any content included in the site without seeking legal or other professional advice on the particular facts and circumstances at issue from an attorney licensed in the person's state. The Firm expressly disclaims all liability in respect to actions taken or not taken based on any or all the contents of this blog or website.